01. The Client
The Revolution Tour exists to BRING HOPE, BUILD RESILIENCE and EMPOWER CHANGE.
In 2018, the Revolution Tour presented its programmes to more than 50,000 young people in 122 schools across our nation. 
Through creative assembly and classroom presentations they aim to equip teenagers with the information and skills they need to navigate the adolescent years and build meaningful lives.
02. Problem:
The Revolution Tour team were struggling to scale operations because of an 'organic approach' to administration and planning.
03. User Research:
User Research in the form of interviews not only identified key pain points but also identified areas the team would like to improve/advance in. Below is a summary of the findings:
Pain Points
Lack of Transparency of what goes on in each program
Key information not readily available on site
Booking schools relied on old technology
All the above paint points led to mistakes that affected the programmes on the ground
Future Dreams
Testimonials from students and teachers being readily available
Access to statistics on the fly
Capturing media of individual programmes
04. The Plan
A two-fold plan was established. The first was to create a tool that could be used for touring teams on the ground having the facility to capture and display information on the go. The second was to create another digital tool that would serve the 'back at base' booking and database administration.
As the digital/IT base skill level of the users was low, back-end automation was going to be key in the final product.
Tools Used:
Wireframe/Concepting:
Adobe XD
Application Production:
Microsoft Power Apps and Microsoft Flow (Automation)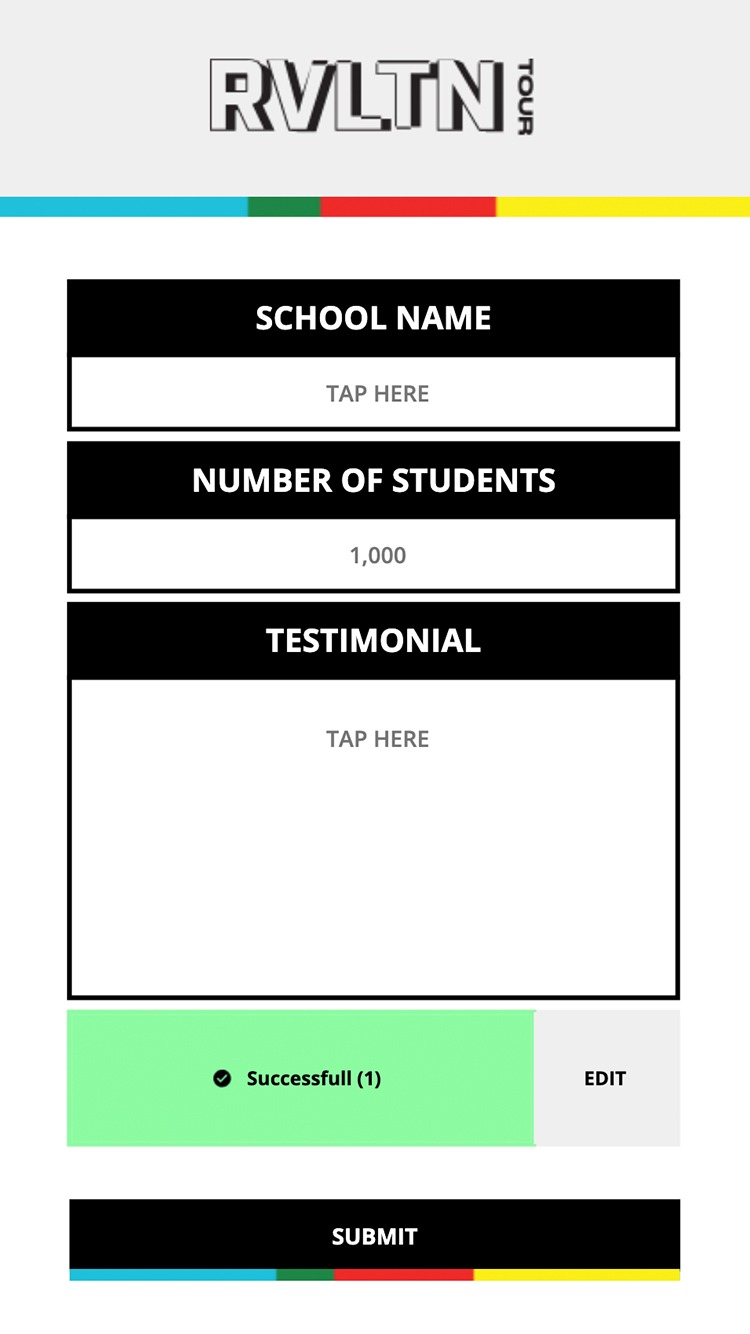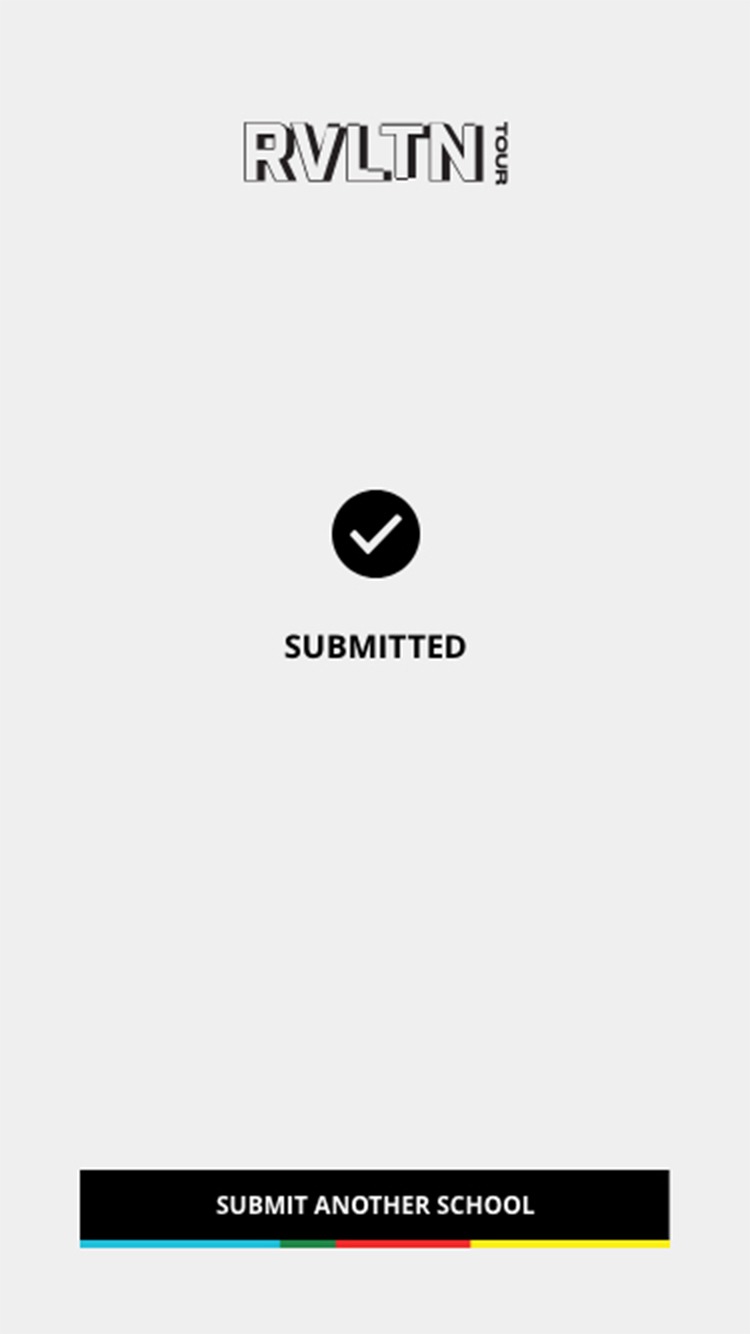 Tools Used:
User Research:
Interviews
Stakeholder Meetings
Concept Revision Presentations
Wireframe/Concepting:
Adobe XD
Application Production:
Microsoft Power Apps and Microsoft Flow (Automation)
Presentation:
Adobe CC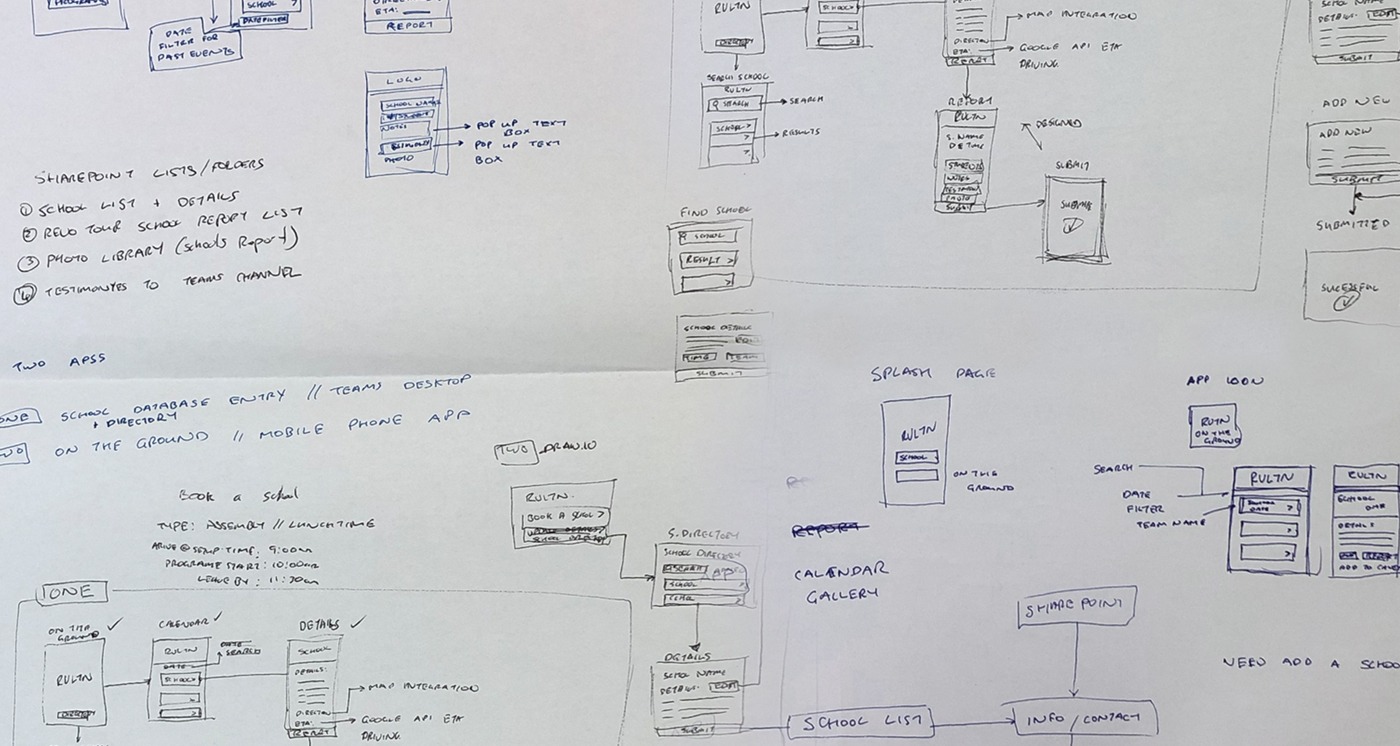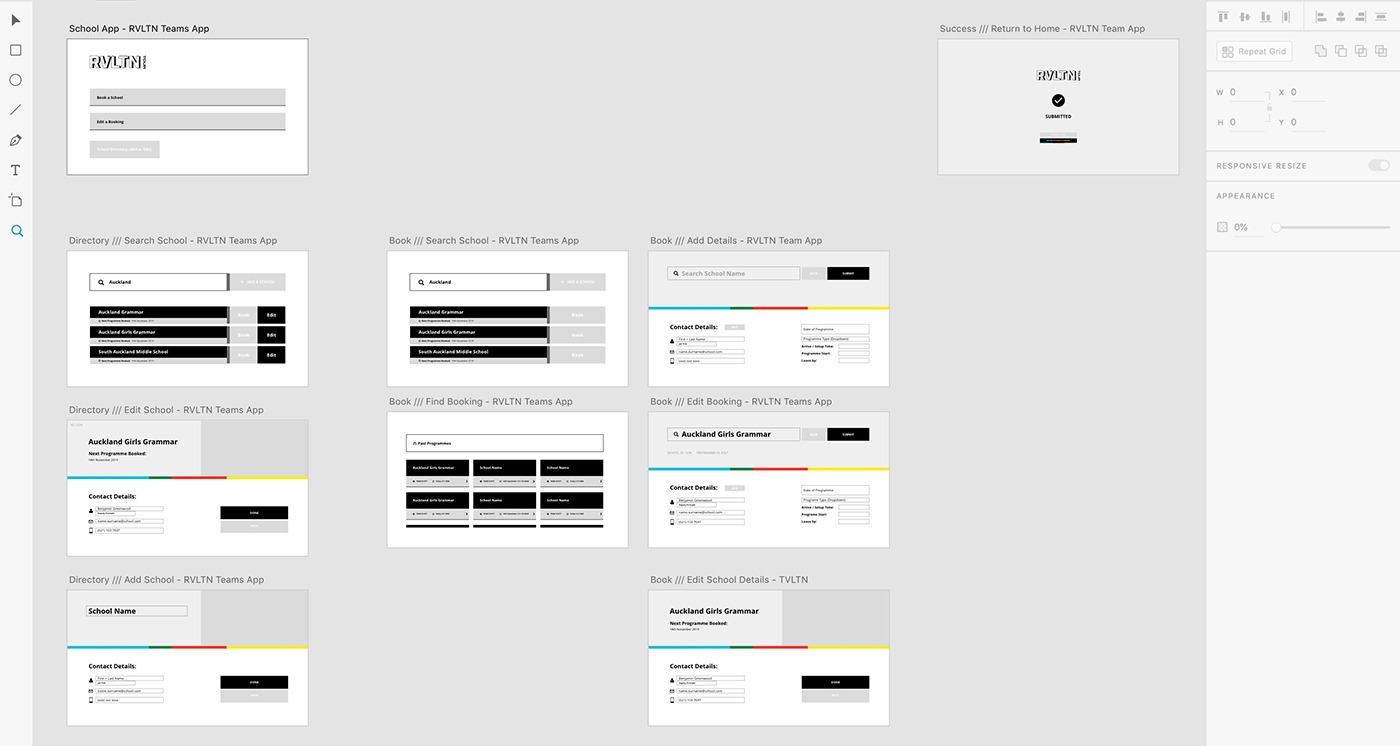 For the last two years, we have been attempting to create a system that can help us record valuable data that can better our ability to serve the youth of New Zealand. We have recently been able to activate a prototype app. The application has made it so easy for our team to access to crucial information on the road and when needed. We can't thank Mat enough for his availability and help with this project.

Ben Greenwood
Revolution Tour Co-Ordinator
Client: Revolution Tour
Date: Ongoing
Services: UX/UI, Internal Digital Tools
Visit Website